5 Easy Tips For Keeping Your Microwave As Good As new
Considering your microwave is most likely considerably smaller than most of your other home appliances, it's easy to sometimes take it for granted – and not take it as serious. But microwaves can be expensive, and a good on is meant to last you years! If you're looking to hold onto your current unit, you better treat it right. Here are 5 easy tips to help you do just that: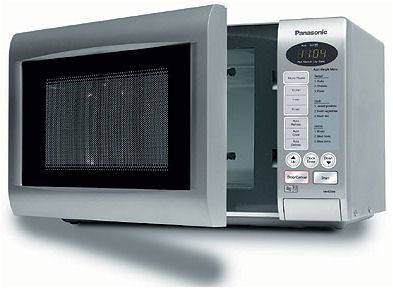 – Use microwave-safe dishes and dinnerware
Using a dish that isn't microwave-safe can absorb your machine's energy instead of allowing it to reach the food. Not only can this damage the plate by cracking or melting it, but you put your microwave at risk too. Instead, make sure to use microwave-safe glass and ceramic dinnerware.
– Close the microwave door gently
Quit slamming your microwave door! It's easy to forget that your microwave is a delicate machine, and slamming the door repeatedly could blow your internal fuse, making it so the unit won't turn on. Avoid disaster by treating it a little more gingerly when opening and closing.
– Utilize pre-set buttons (like the popcorn button)
You can activate your microwave's internal humidity sensor by pressing designated buttons for pre-set foods (ie: popcorn), which will then adjust cooking time based on steam release. This will leave you with a perfectly cooked dish without over-exerting your machine's energy.
– Keep Up With The Clean-Up
Don't let spills turn into sticky stains – yuck! For a quick and natural clean-up, just nuke a few tablespoons of lemon juice with a cup of water in a microwave-safe bowl. Heat for 3 minutes and keep the  door closed afterwards so the steam can chip away at all the grime. Then, just wipe up clean!
– Plastic vs. Paper
Ever wonder which items to cover with plastic and which to cover with a paper towel? It's easy! If you want something to stay moist, cover loosely with plastic. If you want your dish to stay crisp, cover with a paper towel! Et voila, a perfect meal.
If it's a little late for these tips to help you, don't forget that Immediate Appliance Service can provide you with quick and quality microwave repair. Just call 1-800-323-3023 for service today.