Ecooking Design Is First Fully-Functional Vertical Kitchen Unit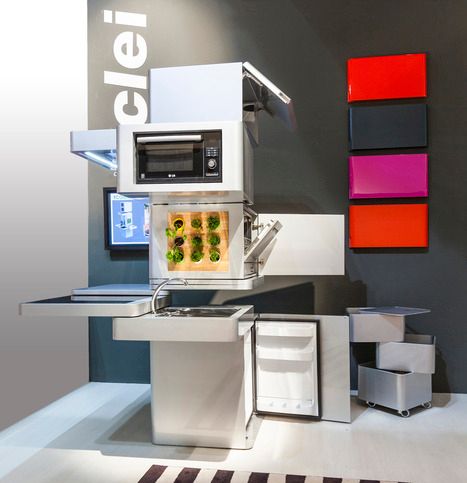 Imagine a future where space is limited due to overpopulation. While it sounds like the premise for a new science fiction film, it's also a very possible reality that is slowly sneaking up on us. On the bright side, there are a few designers and innovators who seem to have us covered on the issue of space-saving!
Take, for example, Italian designer Massimo Facchineti, who has designed a fully-functioning all-in-one column kitchen. Titled "Ecooking," the piece is the first fully integrated vertical kitchen unit with all of the necessary amenities and appliances needed in an individual's kitchen. The unit was unveiled at the most recent Milan Furniture Fair.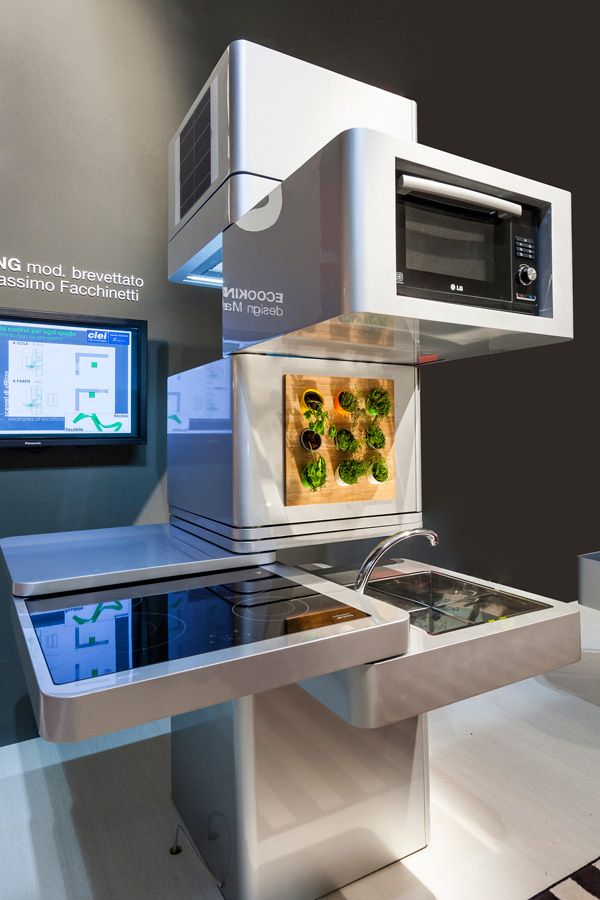 Facchineti's towering design includes all of the most necessary items needed in a fully industrious kitchen, as well as some surprising Italian touches. Ecooking has everything built-in, including a refrigerator, oven, induction cook=top, sink, dishwasher, as well as a gourmet espresso maker, multi-stage water filtration, UV-lit side-mounted herb garden, dining surfaces, storage, and a solar panel to cut costs.
And unlike many other innovative designs that are stunted at the concept or prototype stage after being shown, this particular unit will actually be made available to actual consumers some time in 2014. The Space Age is truly upon us!