MCSPCA Raises Over $140K For Homeless Animals In Monmouth County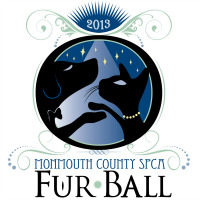 The Monmouth County SPCA raised over $140,000 on April 30th at their annual Fur Ball. The fundraising event, which was held at iPlay America in Freehold, NJ, is held yearly in order to raise money to support the homeless and needy animals in Monmouth County.
This year's theme of "Eat, Drink, Play Games, Save Lives" certainly rang true, as the event was a blast, including live music, an open bar and a candy bar, a live auction, and tons of game-play compliments of the iPlay American indoor amusement park. Dylan's Candy Bar founder Dylan Lauren was honored at the event. Her dog, Jersey, was adopted from the MCSPCA in 2012.
We at Immediate Appliance Service, Inc. of Freehold, NJ are so humbled by the outpouring of love for these animals, and we are beyond thrilled that so much money was raised for such a great cause here in our local community. We are honored to have taken part in this event as the cause is so near and dear to our hearts. Here's to next year!