Range vs. Oven: The Difference Between Wall Ovens And Stand-Alone Ranges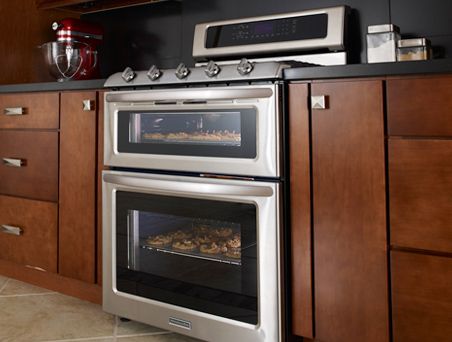 The kitchen contains some of the most daily-used appliances in your home. From your fridge to your dishwasher, the machines located in your kitchen are used almost every day, usually multiple times, so it's important to have a really good understanding of, well, what they are and what they do. And in the case of your oven or stove, sometime's it's hard to tell the difference.
If you've ever wondered what the difference between a stand-alone range versus a wall oven is, especially if you're about to make the decision to newly purchase one or the other, keep on reading below:

Stand-Alone Range
A stand-alone range is an all-in-one cooking unit that slides into your kitchen counters. The range includes both a stove/cook-top (top burners) and an oven for baking. It is best for economy as it functions as a 2-in-1 unit. They are extremely convenient, especially if starting a food item on the stove and finishing it in the oven, and usually contain dual venting. However, they lack the general flexibility of having separate cook-top and wall oven units. Also, one must lean down when using the oven portion of the machine, which might be uncomfortable for some.
Wall Oven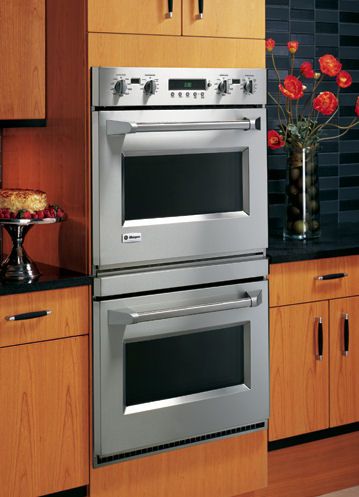 A wall oven is a wall-mounted oven unit that does not include a cook-top or stove portion. Have a separate wall oven is extremely flexible as you can choose a different style, make, or size than from your stove-top, something you can't do if you have a range. With a wall mount oven, your cooking activity is also at a more comfortable height so you don't have to bend up and down as much. Also, having separate units can allow for two chefs to cook at the same time while not getting in one another's way (ie: if one person were baking and one were cooking on the stove). But with a wall oven, you'll also need to purchase a separate cook-top/stove-top unit for your counter.
Do you prefer using a stand-alone range or a wall mounted oven in your kitchen? And remember, if you need repair service on either units, call Immediate Appliance at 1-800-323-3023.