Repairing vs. Buying New: Why Repairing Your Appliance Can Save You Money & More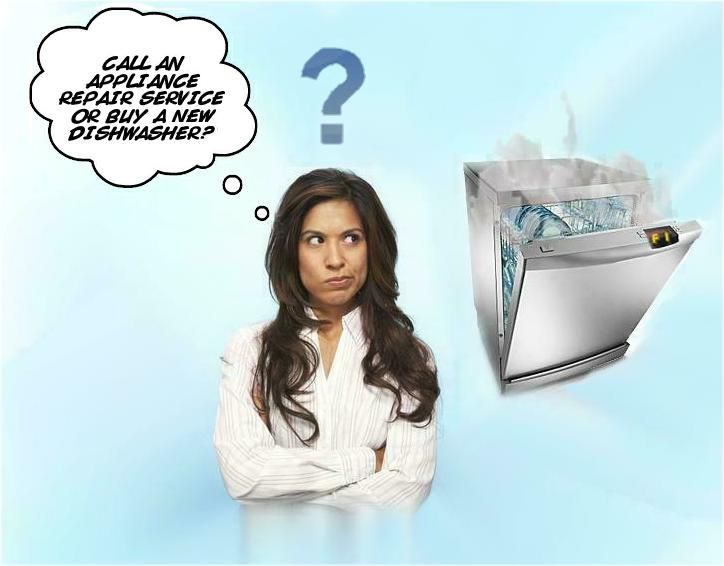 They say that they just don't make things like they used to. And, truth be told, the same thing can be said about your home appliances. Once upon a time, heavy-duty home appliances were made out of sturdy metals with simpler parts. Fast forward a few decades and now today everything is electronic, computerized, made from plastics, and way complicated – not to mention produced overseas!
That being said, while today's technologically advanced units can arguably be more efficient, that doesn't necessarily mean that they will save you money in the long run – especially if your expensive high-tech computerized appliance short circuits, ouch!
If you're still not sure why it's better to try to repair than to replace, check out these important points to consider, below:
Repairs cost less than new purchases, while adding years of use. Spending a few hundred dollars always beats spending additional hundreds, if not thousands. And if that lower expense also extends the life of your equipment for additional years (which is the whole point of doing it), then all the better, right?
Older equipment is usually better-made equipment. This might not be true for maximum energy efficiency, in some cases. But the trade-off in a slightly lower efficiency can be more than offset by the quality of a system's parts. Yesterday's machines were made with quality metals; today's are often made with cheaper metal composites and plastics. So a new machine is far more prone to breakdowns…and paying for that over and over is certainly not an efficient use of your time or money.
Newer equipment often uses complicated computer technologies. That is why today's machines can often overheat and experience other unexpected problems. (For example, did you know that simply by opening your washer's door or adjusting its knobs while it's operating could cause two motors to burn out?) So replacing "ol' reliable" before it's absolutely necessary can introduce a costly "ol' unreliable" into your home. And repairing complex equipment will always cost you more money than it would to fix simpler equipment.
Motherboards are always at risk. Most consumers don't realize that today's more complicated systems are at risk for costly damage even when they are not being used. A power surge or brown-out can attack a modern appliance's computer motherboard(s), shorting out or eliminating it ability to operate without expensive replacement.
Repairing supports the United States of America in more ways than one. Over the past decade or so, more appliance-related jobs have been outsourced overseas. Thousands of American workers have been laid off and once-vital neighborhood factories have shut down. So (1) buying new equipment actually rewards corporations for this behavior. (2) A lot of earlier, high-quality parts are still inventoried by a vital network of U.S. distributors, many "Mom & Pop" businesses, so ordering these inventoried parts can help Americans keep their homes and raise their children. And (3) repairing is a form of recycling, keeping more appliances in our homes and fewer in our landfills and scrap yards.
Do you tend to repair or replace when something breaks?