Top 3 Reasons To Call A Refrigerator Repair Expert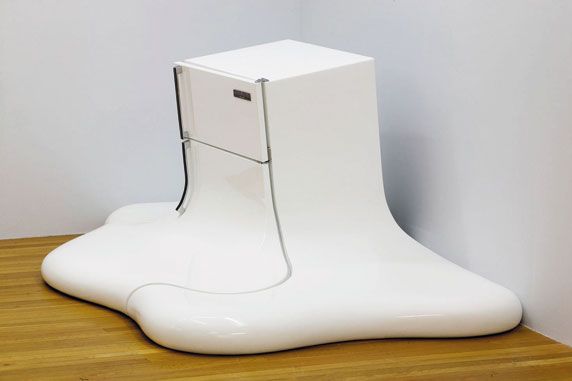 If your refrigerator is NOT running, than you better go catch yourself an appliance repair expert! Refrigerators are one of the most expensive appliances in your home. They are made up of numerous compartments and parts that can make correct diagnosis of your fridge-related issue complicated and difficult. And waiting too long to have your refrigerator looked at can lead to further damage and even more costly repairs.
If you're not sure whether or not you need to call a professional refrigerator repair expert, here are the top 3 reasons to have your fridge looked at:
1. Your fridge isn't cooling or is heating up
Common sense says that you fridge and/or freezer are supposed to be , well, cold. If your appliance isn't reaching the temperature it needs to in order to keep your food fresh and chilled, you run the risk of having your groceries spoiled. And really, is there anything worse than wasting money on good food, only to have to throw it away? There are a number of parts-related malfunctions that could be causing this one, crucial issue, so it's best to call a professional who has the knowledge and skill to properly get to the bottom of the issue.
2. Your fridge is making strange or loud noises
Typically, the only sound you should hear coming from your fridge is a faint hum, if anything at all. If you're hearing a thumping, buzzing, or squealing sound, or if your fridge is louder than usual, you might have an issue with the compressor, motor, or fan inside the machine. It's difficult to tell which though, hence why a professional is needed.
3. Your fridge has a puddle, moisture, or frost
Your refrigerator is supposed to operate dry and cool. If you find any sign of moisture, you might have a condensation issue, faulty door seal, or some sort of parts-related malfunction. Letting this issue go too long can result in further damage, so nip it in the bud early on before the machine is no longer maintaining proper temperature.
Don't forget that Immediate Appliance Service, Inc. technicians are trained and experienced in all appliance-related repairs, so if your fridge is on the fritz, call us to set up an appointment with one of our refrigeration experts today.